The Criteria for Selecting an Online School
Some time ago, there were only a handful of online education providers, which meant that the options were limited. As the trend of online education has become more and more popular, the number of online educators has increased manifold.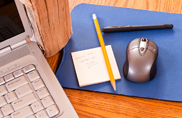 This means that there are now ample options for people to select from. Looking for an online school can be a difficult task because there are so many of them, it's easy to get overwhelmed. Since every online school will be distinct, it is hard to pinpoint exactly which one is perfect for you.
Here are the criteria you should keep in mind while selecting an online school:
Accreditation
Accreditation is recognition of a good standard of education provided by a regional accreditation agency. An accredited online school will have a certificate that shows that the quality of its education is superior and meets the standards of education authorities. The accreditation will add to the credibility of the degree when you graduate, giving you leverage with regards to employment and further education.
Remember, credits from an unaccredited online school will not always be transferable to college.
Costs
The major issue with regards to education today is the cost. People who had saved thousands of dollars for their children's education may end up falling short of the required tuition fee. Of course, with the large number of online schools, there is always room for checking out an online school with a lower fee.
Financial aid and grants as well as scholarships are also available to accredited online schools and that can help lower the burden on you. You can choose a free online school as a last resort if you are high and dry.
Experience
Like traditional schools, the experience will also matter in case of an online school. Parents prefer to send their children to schools that have been established for many years because that shows the quality of education of the school is still in operation. You can check out the number of years the online school has been working. The longer it has been operating, the better it will be, as it would have had more time to iron out any wrinkles.
Programs
Every online school will not offer your desired course. You have to browse through the educational programs of several online schools before you can select one. Make sure you know what you want to study before you undertake the task of selecting an online school.
Staff
It is imperative that the online school you select has an experienced academic staff. The more experienced your teachers would be the better learning environment they would be able to create for you. While you are at it, also check the student to teacher ratio as you don't want to be complaining about the teacher not giving you enough attention.
Since your interaction with the teacher is going to be limited in an online school, it is vital that the number of students sharing the lessons with you is not too high.