What Is The Role Of School Districts In The Educational System
The educational systems consist of various academic institutions. There is a body charged with the supervision of each type of education providers. One of these systems is the public school system. The public school system is operated by the government and more often than not, provides education totally free of cost.
School districts are organizations that are a group of public schools.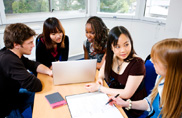 The school districts are in charge of the elementary and secondary public schools and are responsible for ensuring they serve their purpose.
Religious or privately-owned schools have their own governing bodies that oversee their operation which are usually not appointed by the government. School districts are supporting bodies that help the schools provide education to the students.
They facilitate the schools with supplies such as audio and video equipment and classroom supplies.
All the people want to be assured that their child will be in a safe and secure environment when he/she goes to school. The school districts are in place to make sure of this.
The school district is in charge of the safety and security of all the schools within its domain. Since school districts function like corporate bodies, they strictly follow the rules and regulations, leaving no room for doubt.
The hiring of employees also has to be overseen by the school district. Since every staff member at a school has the responsibility of hundreds of children, it is important that he/she should be competent enough to handle them.
Another problem that parents regularly complain about is the lack of documentation that a teacher needs to provide to get employment. This can cause issues, as a person may be a fraud or have a record of malice in the past, which could be extremely dangerous for the children.
Thankfully, school districts maintain a strong vigilance of employees and also do a background check and screening of each applicant.
The most common problem in elementary and secondary schools is bullying.
The school districts also take up this task and are responsible for making sure that bullying does not occur in schools. Bullying has become a serious issue because it can cause physical as well as emotional and psychological damage to a child. Many students have had to change schools or quit education altogether because of their experience of being bullied at school.
The school districts are appointed by a legislative body, therefore they are accountable for their actions. A school district may not necessarily be serving one town or region. There are school districts that span a number of towns, supervising all the elementary and secondary public schools in their domain.
Schools have to provide a good quality of education, even though they may be teaching students for free. There has to be a standard that should be maintained by all the schools for the educational system to thrive as a whole.
School districts play a very important role in overseeing and making sure that the public schools are serving their purpose. Without proper school districts, the public school system cannot compete with private schools.